Aquatec Online - Basic Selection


Web based pump selection software. Simple to use yet powerful selection algorithms developed for Aquatec allows inexperienced end users to select and analyse pumps directly from your web site.


High quality customized curves and duty curves can be viewed in pdf format. It can be integrated into your web site to include marketing brochures, technical specifications, drawings, etc.
Aquatec Online - Advanced Selection


Use the benchmarking parameters to hone in on the best pumps for your pumping system.
Set benchmarking limits on pump operating envelope
Automatically select orifice size for minimum head rise
Add losses for seal and drive, select different electric motors
Aquatec Online - System Design Module


The complete pipe system head loss when static head, pipes, fittings and other components are specified.
Aquatec Online - Viscous Module


Importance of viscosity and density
If you do not consider the properties of the liquid being pumped, it is highly unlikely you will make the right choice when choosing a pump for your pumping system.
Based on the latest viscosity loss coefficients from American Hydraulic Institute, AOL calculates correction factors for flow, head and efficiency to make sure that your selected pump can handle the liquid you intend pumping, no matter what the viscosity or density. AOL includes a benchmarking section where you can preset allowable operating ranges for the pump, specifically catering to the latest requirements from API 610 12th edition. For low density fluids you have the option to select the motor size based on max conditions to ensure the motor is not overloaded when pumping water.
Aquatec Online - Slurry Module


The Slurry selection module within AOL calculates the following parameters:
Minimum fluid velocity to avoid settling of particles in pipes.
Slurry density based on solid and liquid density, and concentration by mass or volume.
Actual flow and solid tonnage based on slurry properties
Effect of solids on the generated pump head and pump efficiency.
Selects pump size for the specified duty and calculates required pump speed.
Recommends motor size and drive for the duty.
Aquatec Online - Pump Selection App


TAS has recently developed a robust mobile selection application. Using the latest digital technology and unique locally developed software, we now offer high end pump selections on any Android based cell phone or tablet.


Simple to use yet powerful selection algorithms developed for Aquatec allows inexperienced end users to select and analyse pumps directly from their mobile phones. Coupled with our signage service creates a uniquely interactive customer experience.
Aquatec Online - Digital Product Display


Aquatec on Line has been integrated into a touch screen based Point of Sale TV screen which can be set up at your customer's shop. Ideal for all businesses with walk in trade (Co ops, small branches etc).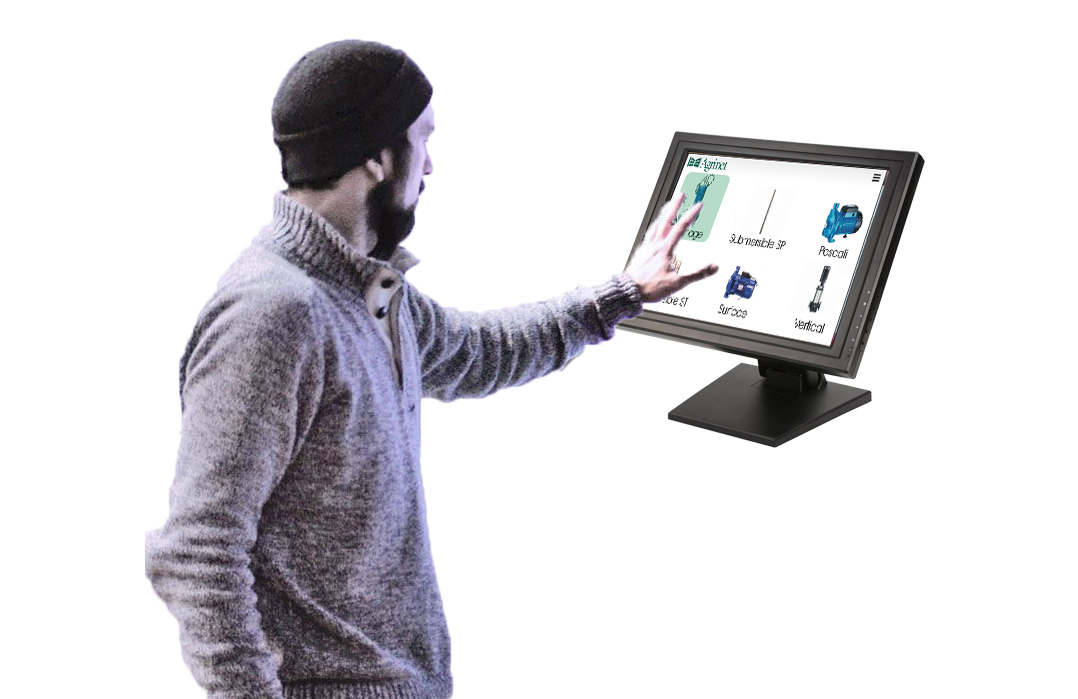 Touching the interactive screen loads the AOL Pump Selection APP allowing the customer to perform detailed product selections.


Each AOL / In Store TV solution includes the following:
17" touch screen monitor
Media player running TAS In Store TV software, with marketing content stored on local hard drive
AOL selection App for detailed pump selection
Additional custom Apps for selecting solar pumps, cable sizing etc
The system is installed and operated without any intervention required from the remote stores
Wifi connection ensures the media player is in continual contact with the central TAS server
Content and schedules can be updated in real time at any site
Real time operational monitoring ensures all devices in the field are working with the latest content
Remote technical support provided by the TAS team that developed the system